New and Unique Zombie Gun Targets Now Available!
Get the latest and greatest addition to your preparation and take your Zombie Preparation to the next level. Practice your firearm techniques on realistic , bleeding 3d zombie target!
Stop wasting your time on  paper bulls-eye targets and bring some real zombies to your next range session. Get a feel for what it will be like to blast zombies when the zombie apocalypse hits.
Clean you AR-15, grab you sidearm , load your magazine and call your buddies.
Zombie targets should be treated with extreme prejudice.  Order it up, load up and go blasting!

Its easy to see your hits ith a splatter of zombie blood!
Get free shipping on all zombie targets!
Take your pick of zombie designs and get out and get shooting!
Checkout securely and quickly with Paypal.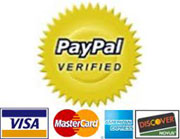 -Awesome and fun Gun Targets
-Brings real life training for a reasonable price
-Coolest gun targets currently for sale
-Works with Airsoft or live ammo
-Can survive around 1000 rounds depending on the caliber
-Easy setup with included stake
-2 extra targets are included with every purchase
-Made in the USA
-Ships quickly
-Secure Checkout with Paypal
-Free Shipping on all orders
-Multiple Zombie Design to choose from
-Biodegradable for easy cleanup